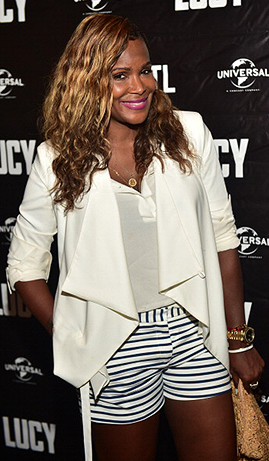 Usher's dramatic cunt meltdown on TRL in defending his then wife Tameka Raymond against the criticism of all the anonymous haters out there will always be a special milestone around these parts, but that's because we ain't shit. I've taken the liberty to include you in that elite group, thanks.
From her perspective, the singer's off-script outburst of passion did even more damage to his already staggering relationship with his fan base at the time of the incident.
"We didn't stand a chance in hell," Tameka dished while promoting her new reality show 'Atlanta Exes' on the The Rickey Smiley Morning Show this week.
She continued: "They were never supportive to begin with. We didn't have the love. He was trying to defend his relationship with me. It made them more mad at me. People went really, really hard on me."