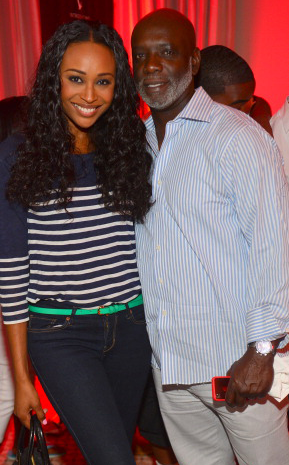 Auntie Pat's hustler spirit won't be denied! Peter Thomas will open the doors to his latest venture in Charlotte, North Carolina today.
I'll never send his ass to Publix with my debit card and pin number information, though.
Supposedly, wife Cynthia Bailey loaned him $60,000 to start the business back in 2012. At one point BarOne even repaid her, but she ended up lending the capital of $40,000 when the lounge's financial situation hit the bricks.
Citing debts of more than $332,000 to a number of different creditors, including outstanding amounts due to the State of Georgia and the IRS, Peter eventually filed for bankruptcy.