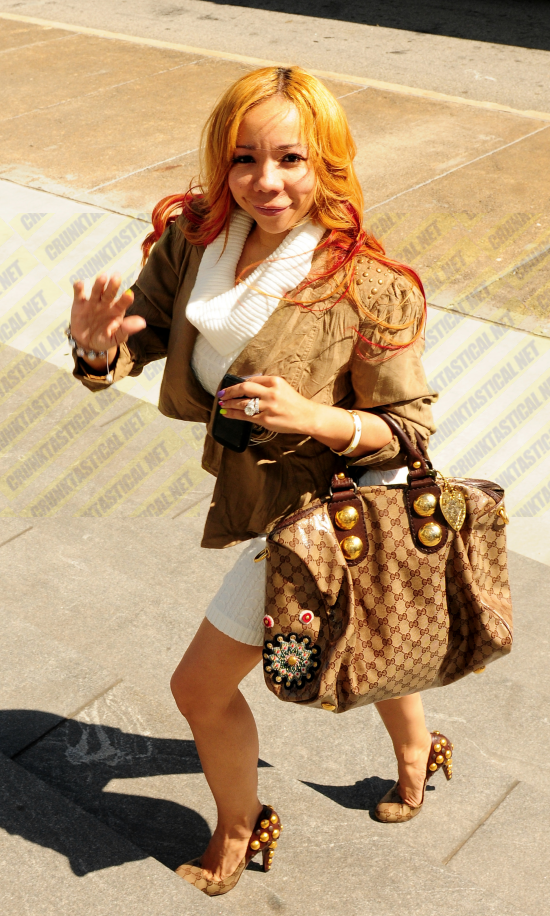 Tiny, pictured above arriving at T.I.'s court appearance on Friday afternoon decked out in Gucci and gold, was all smiles as she made her way up the stairs at the Richard B. Russell Federal Building.
Cute.
Her relaxed demeanor was later replaced with raw emotion after U.S. District Judge Charles Pannell Jr declared that her husband of less than six months "has had about the limit of second chances" and was sentenced to serve just under a year behind bars for a violating probation. Although the rapper has plans to appeal the ruling I guess its safe to say the honeymoon is officially over.
King re-caged game proper.