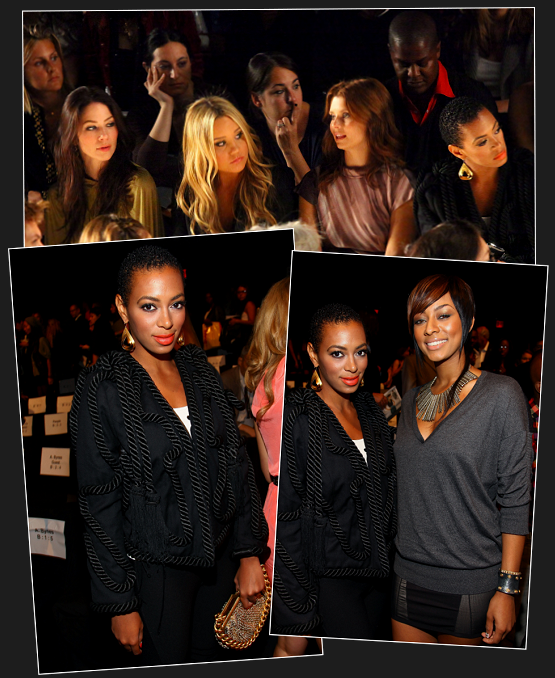 According to Wikipedia, Solange is a French name taken from Saint Solange, who is a locally-venerated Christian Saint. The saint was the patron of the traditional Province of Berry. Fast forward to modern days and Solange Knowles is fucking royalty.
In France of course.
Here is the wig crypt's holiness at the BCBG Max Azria show in New York City on Wednesday night. Sporting her shortly cropped cute cut, she posed for pictures with some of the show goers, including that chick that threw shade at her sister earlier this year in a "track that wasn't supposed to be released." Looking fresh faced and happy, Solange is set to take the world by storm. If she can just log off of Twitter. Watch out now!