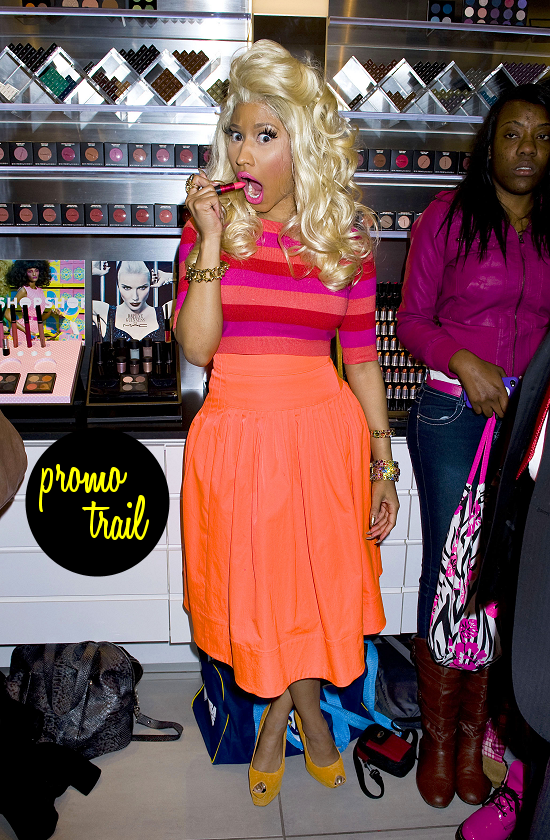 | | |
| --- | --- |
| More Nicki Minaj | |
Never mind your cousin with the stale mug on the side. Nicki Minaj and her demon possessed lace front held court inside a New York City MAC store to promote MAC Cosmetics' Viva Glam campaign, which raises funds for HIV/AIDS worldwide.
"I wanted to be a Viva Glam girl since I can remember," she told ABC's Robin Roberts on 'Good Morning America' earlier today.
"So it's just incredible to be a part of something so intense and so major and so helpful to the community."
She adds, "I had an uncle that passed away from AIDS and he actually was living in Trinidad. So it's dually important because, y'know, it's my family, and in addition, it's my country."