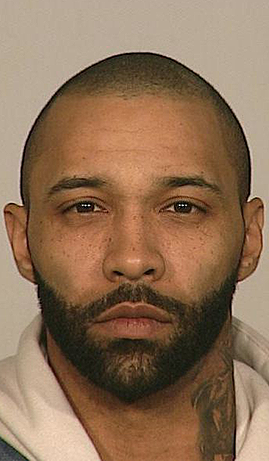 Joe Budden isn't going to let yet another alleged domestic squabble prevent him from hitting the booty club.
The 'Love & Hip Hop' reality star is facing facing charges of assault and robbery after allegedly beating his former flame outside of a nightclub in the early morning hours of August 18.
"I'm gonna sue the living shit out of u gentleman. I'll be in a strip club in Astoria tonight," Joe tweeted to the NYPD on Saturday. "Let the 'manhunt' know."
"Manhunt, suck my dick, lol" he wrote in a follow-up tweet moments later.
Earlier in the day, the New York City Police Department asked for the public's assistance in tracking him down via Twitter, posting the featured mugshot along with the caption "WANTED: Joe Budden, 6ft., 200lbs., for robbery/taking cellphone of F/25 at 4:30am 8/18. Call #800577TIPS."