Birthday Parties & Bullshit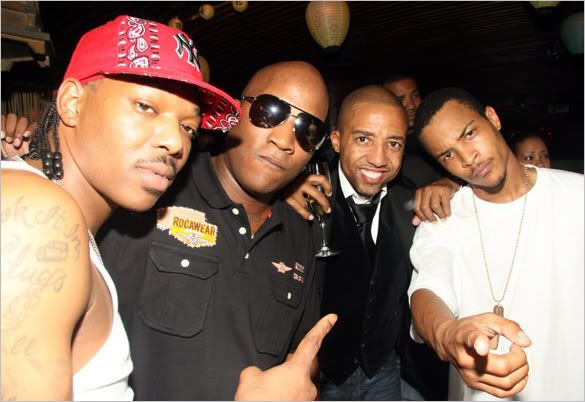 No comment
Both Clifford and Christina Milian celebrated their birthdays over the weekend. The Bankhead Ambassador is in NYC filming the movie "American Gangster" which stars Denzel Washington.

T.I.'S NYC BIRTHDAY BASH
Lil' Kim; Angela Simmons, Common, Vanessa Simmons; Tiny; Nelly; Maino & Lil' Kim; DeRay Davis & Common; Miss Info; Kevin Liles
CHRISTINA MILIAN'S B-DAY PARTY IN MIAMI

I know I've aired my grievances about Christina and that God awful song "Say I" in the past but I really do like Ms. Milian. Something about that girl's smile makes me feel chipper. If this singing/acting shit doesn't work out for her she could always get a job at the Gap. I don't know about her man Dre sometimes though. He looks like the star QB on your high school football squad who only has two teachers. No sir.