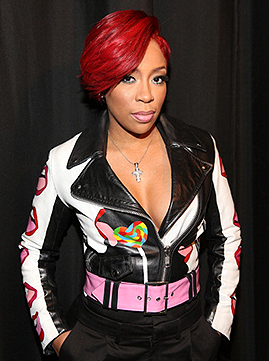 'Rebellious Spanx' singer K. Michelle has received another blessing from Mona Scott Young in the form of her own reality show series, VH1 announced this week,
The show will follow the Bealls Outlet shopper of the months for seven months running as she strives for success in the music industry as a post-college chicken head. The untitled series will air on the network this summer.
If that's not your cup of 4Loko, the new trailer for 'R&B Divas' promises pre-menopausal drama onset by the reaching the 14:55 mark of fame.