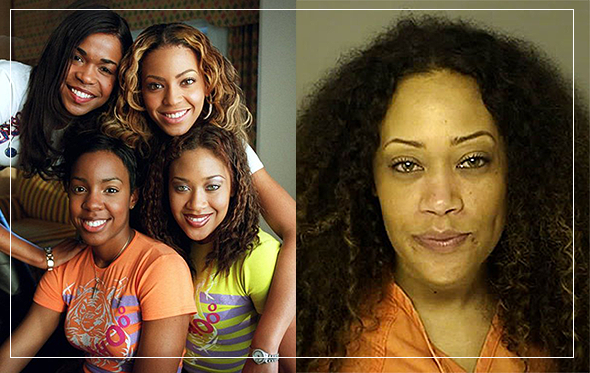 Guess who just got herself uninvited from Deshawn Snow's sunset barbecue? Additional details have emerged about Farrah Franklin's bizarre night that landed her behind bars in South Carolina over the weekend — and they sound like deleted scenes from the movie 'How High'.
According to the police, NFL player Da'Quan Bowers flew down to Myrtle Beach to see him. The two, along with NFL baller Ricky Sapp, spent all afternoon and evening knocking back drinks before later returning to Sapp's home.
Both men told police the former Destiny's Child member was highly intoxicated and behaving erratically, "yelling, slamming doors and refused to stop when asked." The men called police after she refused to calm down.
Cops said they found Franklin lying in the middle of neighbor's yard, telling them she "did not have anywhere else to go and was planning on sleeping in the woods."
In audio from the 911 call made by Bowers, the defensive end with the Tampa Bay Buccaneers tells the operator that he believed that your cousin twice removed was high on drugs.