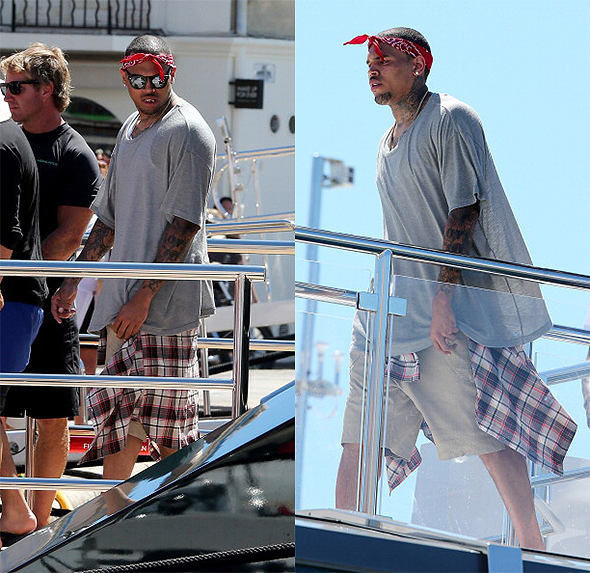 Chris Brown aboard his yacht on July 31, 2014 in Saint-Tropez, France.
Imagine a mob of Willow and Jaden Smith clones interlinking their arms and swaying side to side while singing an accapella version of Journey's signature hit "Don't Stop Believin'" standing outside of your bedroom window. That's the sound of Tumblr rejoicing.
Over the weekend, Chris Brown showed his approval of a photo-chopped and screwed picture featuring some PDA from former girlfriend Rihanna in the form of a nuzzle.