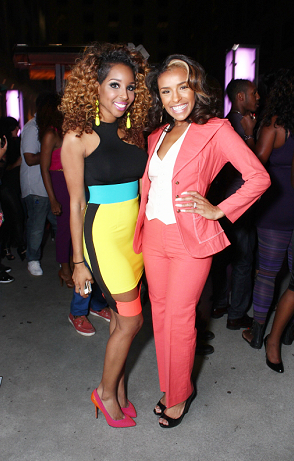 When celebrity blogger Necole Bitchie entered the scene back in 2008  a doubt never crossed my mind concerning her capabilities in harnessing her brand exactly where it currently stands — and far beyond. It was the person behind the keyboard I was more intrigued with learning more about.
I'm a nurturer. If you follow me on Twitter this quality is often times transparent through my random motivational rants. I never want people, especially up-and-coming bloggers, to feel as though I am too 'big' to reach out to if they need a push in the right direction.
Throughout my blogging journey I have made mistakes that I often cringe about in private. Your girl has also had multiple servings of humble pie within the last seven years.
I can't take back my failures but I can honor the commitment I made with myself moving forward to help instead of hurt. For the most part I believe that my reputation for offering guidance to bloggers new in the game proceeds my ratchetness. Not by much though.
It wasn't hard for Necole and I to become fast friends.