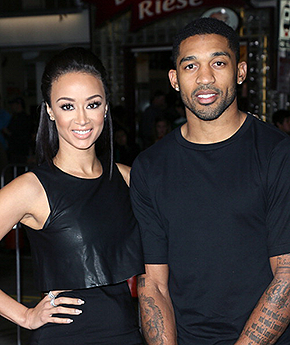 What happens when you visit your Pinterest account immediately after watching Truth Hurt's "So Addictive" music video? You clear out your schedule and begin taking the necessary steps in planning a Mediterranean themed fish fry!
That is only of course if 'Brittish' happens to be the name that appears on your driver's license. St. Louis stand up! Or in this case, sit the fuck down.
'Basketball Wives LA' continued to blow pass it's predecessor by ramping up the ratchet factor this week. Why act like a lady in the present when you can live in infamy as a hood booger forever? It's no wonder why the boyfriend of cast member Draya Michele would rather her sit that golden ass comfortably at home than in the hot seat at a bitter bitch roundtable discussion on the rooftop of a luxury hotel.
The Fine Ass Girls clothing designer* recently revealed on the Big Boy's Neighborhood radio show that her boo Orlando Scandrick, cornerback for the Dallas Cowboys, has had enough of seeing her vagina dragged within an inch of its life weekly.