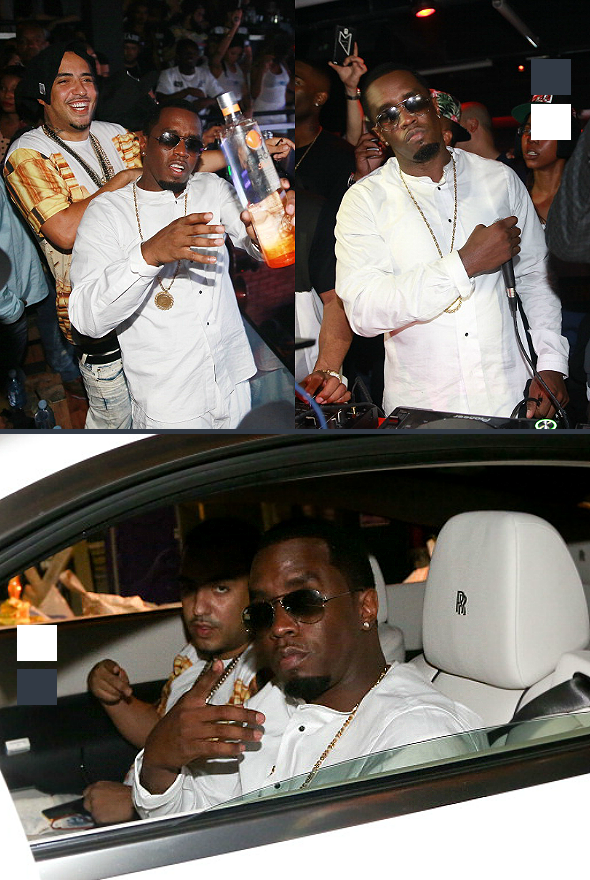 Who's ready for a sausage party? Last night, Diddy hosted a NBA Pre-Draft party for power bottoms in New York City. I guess this is one of those "you would've had to have been there" type of events. Also spotted: noted industry fuck boy French Montana, DJ Clue, and Vinny Chase.
In gossip related to the mogul, rumors have been swirling (no pun intended) that 'E Fashion Police' talking head Kelly Osbourne has reportedly been hooking up with his stepson Quincy Combs.
"Kelly is single, but she's having a lot of fun. She's been hooking up with Quincy, her really good friend lately," the source told Us Weekly. "It's not serious but he's really hot and he's very into her!"
Back in April, Combs, 23, posted the below of snapshot with the Ozzy's daughter, 29, via Instagram. "With the oh so eccentric @kellyosbourne!!" he captioned on April 17.