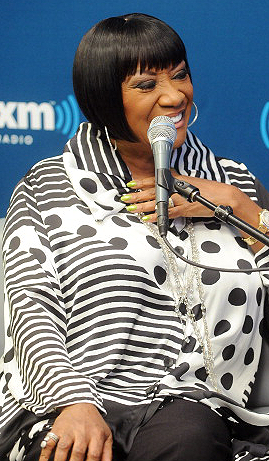 If you think Patti Labelle is above squatting in the parking lot to take a piss before riding out to the Waffle House after the club lets out you are sadly mistaken.
The legendary shade thrower who celebrated her 70th birthday this month stopped by Access Hollywood recently to chat it up about about her Patti's Good Life signature line of sauces, regretting going under the knife to have her bell pepper shape nose reduced when she was younger, and her most outrageous on-stage moment to date.
"I had to go to the ladies room and they didn't have one close, it was an outdoor gig," Patti revealed when asked about the craziest thing she had ever done while performing.
"My friend Norma, who had been doing my hair for 40 years, brought me a bucket to the side where the dressing areas were," she explained. "I used a bucket! Nobody knew. They thought I was going back to change clothes."
Of course, Patti kept her pee break as classy as possible.