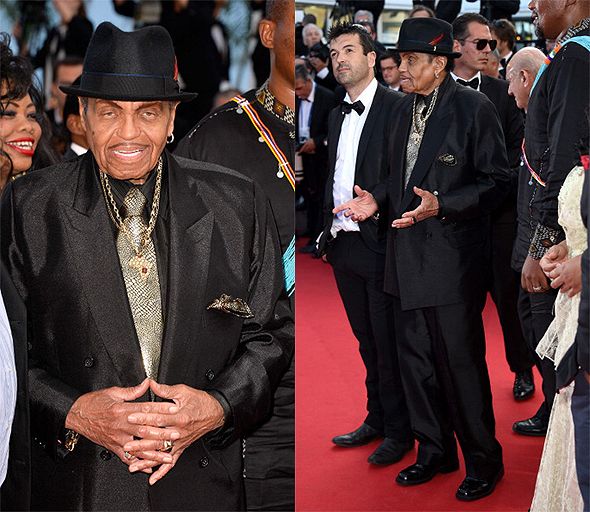 Those young busty women in Las Vegas are managing to suck everything other than life out of Joe Jackson. He's like one of the great wonders of the world. Are scientist sure that he's not actually an African Baobab tree? I am going to feel like shit if something happens to him now but I'm hoping that God doesn't hold my observations against me. In the grand scheme of things, I am sure he understands.
At the virile age of 741-years-old, Papa Joe is showing no signs of slowing down. He attended the 'Clouds Of Sils Maria' Premiere at the 67th Annual Cannes Film Festival in France yesterday. I'm still trying to figure out if that is his side bitch playing the background. But whatever.
Remember one thing this Memorial Day Weekend kiddies: Don't leave your towel in the swimming pool.