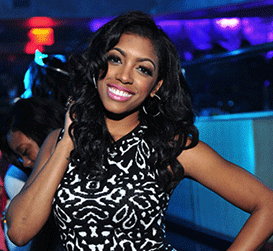 Last week, 'The Real Housewives of Atlanta' gathered for their reunion special and word on the curb is that Porsha Stewart took it back to her "Some Cut" video vixen days and gave Kenya Moore an A-Town Stomp.
After the scuffle, Kenya dialed 911 to report that Porsha had served her face a two piece sans biscuit. "She hit me in my head and tried fighting me — hitting me," Kenya told the operator. Mona Scott Young would be proud!
MORE 'REAL HOUSEWIVES OF ATLANTA' NEWS
Listen to the call after the jump!