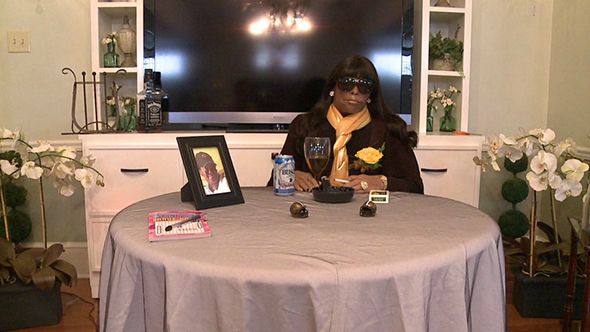 Having a serious sit-down with immediate family about your own funeral arrangements can be a super downer for some people, but for me it's a necessary conversation that I'm always eager to have with my family.
Why? Because I have the good sense not to put my full trust in those people's event planning skills, that's why. They can barely thaw frozen chicken.
I can say with extreme confidence (the butt naked kind) that without a plan of action, my family would leave my body in a broom closet for weeks following my death like James Brown's folks did him when he went on to glory.
I never thought I would use B.G. lyrics in the proper context to describe a funeral service but damn it, here it goes: "All the hood niggas could feel me, and I ain't hard to find since I got money the hood is where I stil be / Post up, cigarette hanging from my lip."
With a case of Busch beer by her side, a menthol cigarette in her hand, and a disco ball flashing overhead Miriam Burbank attended her last party.
When I get all steamed up then I shout, "Tip me over and pour me out!" Okay, continue.