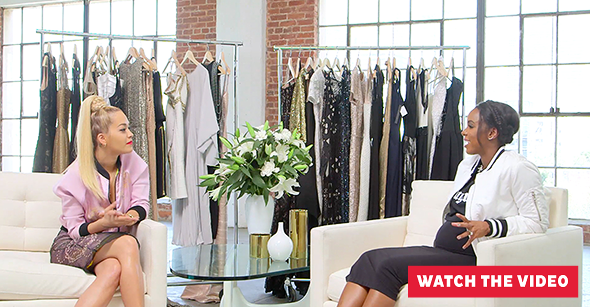 A glowing Kelly Rowland chatted it up with 'House of Style' correspondent (I'm just going to leave it at that, thanks) Rita Ora about how to own the red carpet, as well as some of her favorite looks through the years.
"Now I look at that and I'm like 'that was a big risk.' I mean, I guess it was appropriate for that time. Nobody was really doing what we did as far as our outfits were concerned," said Kelly about her red carpet moment with the Destiny's Child at the 2001 MTV Video Music Awards.
Blame Celestine. Watch the mommy-to-be speak on her style evolution after below.