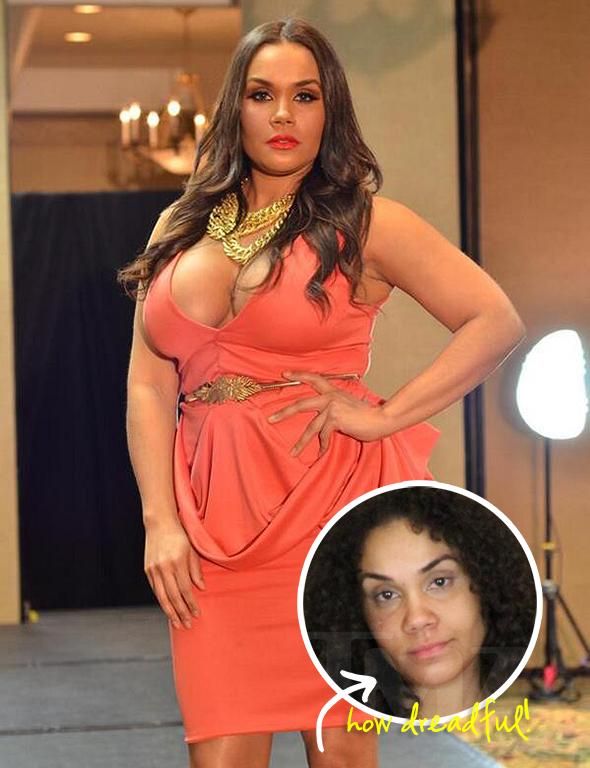 Life after Bad Boy Records can be difficult but don't just take my word for it. Ask Cheri Dennis the next time you stop by Starbucks for your morning coffee.
Former Da Band member Sara Stokes added another mugshot to her collection (and future 'Flawless: Convict Music Remix' cover art featuring Farrah Franklin) for once again putting a beat down on her husband / former manager Tony.
Detail after the jump!
Cops tell us they were called to Stokes' home July 21st at 3:45 A.M. and found her and hubby Tony outside fighting on the ground. They say Stokes was drunk. Stokes was arrested and charged with domestic violence. And as if things weren't bad enough she's now in hot water because the arrest has triggered a probation violation for a prior DV incident also involving her husband. So she'll be spending the next 93 days in the pokey for that. Stokes has had other run-ins with the law since Da Band hit it big in 2002 on "Making the Band 2." She was arrested in 2009 for stabbing her husband and got 3 years probation in a plea deal. | TMZ