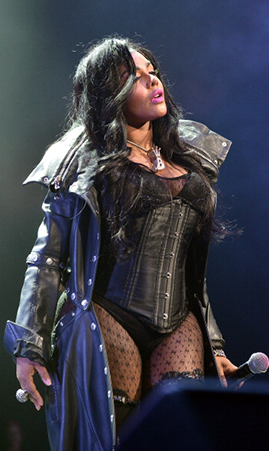 If looking in the mirror every morning to find Lucy Liu staring back is enough to motivate Lil' Kim to invite herself to hop on the "Flawless" remix who are we to stop her?
The new mommy to daughter Royal Reign who "can still spit on the dick like an instrumental" surprised her legion of verified account Paypal users by dropping her own remix to the track — and using it as an opportunity to diss Nicki Minaj.
Never mind the fact that she didn't have enough selfies to recreate the cover art or that she recorded her verse on the intercom system at the drive thru at McDonalds, lets focus on what's important here: Lil Kim has Wi-Fi in 2014.
 Take a listen after the jump!