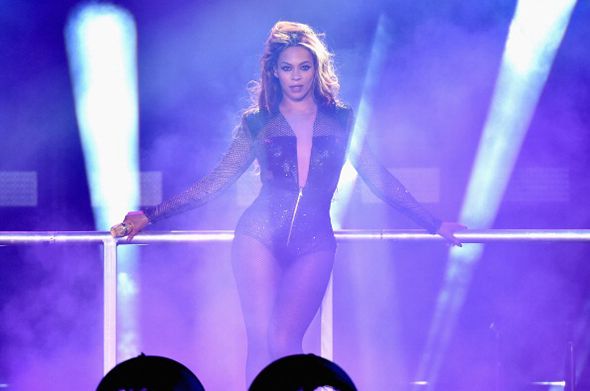 Laverne Cox has never looked more stunning.
Beywulf treated her diligent wig crypt employees early on Sunday morning by dropping the remix of her infectious song "Flawless" featuring Nicki Minaj and an assortment of Popeyes coupons in the break room. Almsgiving, hoe.
On the track, she addresses the now infamous elevator scuffle between sister Solange and husband / pre-approved purse watcher Jay-Z.
"We escalate, up in this bitch like elevators, of course sometimes shit go down when there's billion dollars on an elevator," Bey sings. "You can say what you want. I'm the shit," she continues. That's cute in theory. Now, can Mathew Knowles get a verse?
The song does not directly address the continuing rumors of Bey and Jay heading for divorce. It's timing, though, could be seen as a way to deflect attention from all the catty talk. On the other hand, the reference to the couple representing a "billion dollars on an elevator" plays right into stories the Daily News reported this week which characterize the relationship between Bey and Jay as having far more to do with business than passion at this point. | New York Daily News
But that's none of my business. Check out the track after the jump.