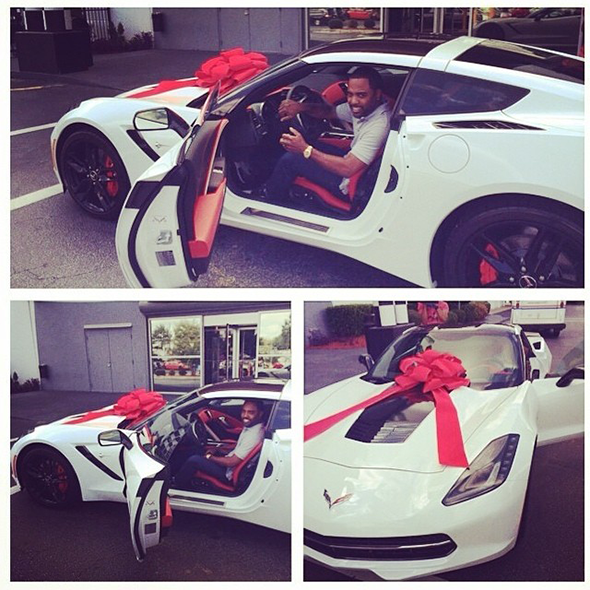 There may not have been an ocean deep enough or a desert hot enough to keep Momma Joyce off son-in-law Todd Tucker's ass in the past but it looks like his new wheels will probably do the trick. The television producer was all smiles as he showed off his birthday gift from wife Kandi Burruss to his Instagram followers on Friday (August 1).
If you enjoyed watching Todd chop it up with fellow 'Househusbands' Peter Thomas, Gregg Leakes and Apollo Nida's flop fraud ass on the 'Husbands Revealed' special back in May, your DVR just might be in luck.
While making his red carpet rounds at Debra Lee's Pre-BET Awards dinner in June, the juiciest freestone peach of them all, Peter Thomas, had the following to say regarding rumors of a 'Real Househusbands of Atlanta' spin-off: "It's something that they want to do every year, at the end of the year I believe. They want to do like at least three or four of them, yeah. t's something that we're looking forward to."
And there you have it. From the sound of things, it probably won't be a full-fledged spin-off but with the special pulling in solid ratings, it's not a bad idea for Bravo to include the menfolk into the mix more often — or is it?