Don't remove those chicken leg quarters out of the deep freezer to thaw out just yet, my beloved Bronx Bombers. According to reports, Remy Ma's release from prison has been delayed.
The former Terror Squad femme fatale was expected to be released from the Bedford Hills Correctional Facility for Women in New York this morning. Her husband Papoose, in addition to her manager and other members of her entourage (including a camera crew) eagerly waited on the scene for the 34-year-old to bring her home, but around noon prison officials put ice on Remy's Welcome Home Sunset BBQ plans.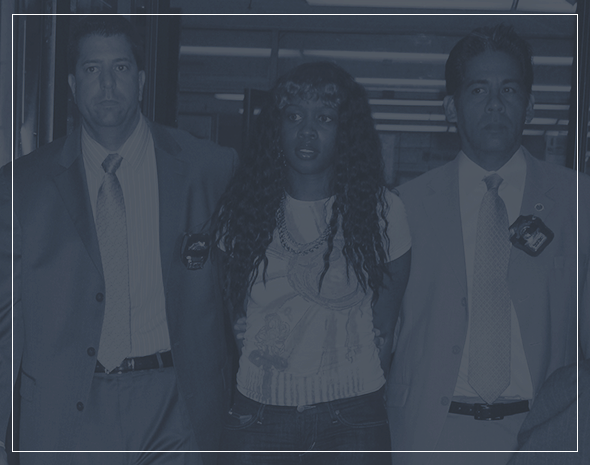 More details via Miss Info:
But according to sources on the scene, around noon, prison officials came out and spoke to Papoose personally, and soon after, he and his crew left. In a strong show of restraint, Papoose was reportedly calm despite the news. While it's unclear why her release has hit a roadblock (parole officials would only confirm to Revolt that she's still in custody), we were told that Remy Ma spent what was supposed to be the last week of her incarceration in solitary confinement. Her team did not believe it would delay her release…and she has club bookings and events waiting for her availability. While it's unknown if officials were put off by the crowds outside, or if there was just a paperwork snafu.
Remy, born Reminisce Smith, was sentenced to eight years in prison on assault charges back in 2008 for shooting her friend in the stomach after suspecting her of stealing, but she was able to serve a shorter sentence.