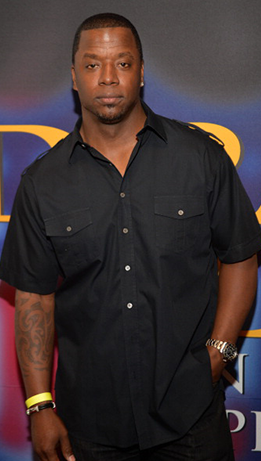 I usually keep a Trina lyric referencing the financial security that selling pussy provides tucked away in my knock-off designer handbag to motivate other bad bitches but I'm fresh out today. That sucks because Kordell Stewart could use a few words of encouragement right now.
According to reports, the former NFL star who now spends the quiet years of his retirement canvasing the men's bathroom at Bulldog's in Atlanta for new players to lay on top of inside the huddle has to pay the state of Georgia $13,240.88 after interest, penalties and other fees for failing to pay taxes in 2012.
As you probably already know, the government is the pettiest, messiest bitch you'll ever meet in these streets.
It has placed a levy on all of his assets and property, which it will seize and sell if he doesn't fork over the moola in a timely manner to collect the money they're owed.
It would rip my heart to shreds to see my sorority sister's assortment of Bedroom Kandi dildos and Herve Leger bandage dress collection up on the auction block.
Here's a solution worth considering: Kordell should set up a kissing (replace that with whatever sexual innuendo you find relevant) booth in the middle of Piedmont Park to raise the cash. Slanging boxes of Krispy Kreme donuts on the side of Old National Highway for fundraising purposes sounds easy in theory but is everything but in practice thanks to this summer heat.
QOTD: How should Kordell Stewart raise funds to pay off his tax debt? Bikini car wash? Bake sale? Let me know!