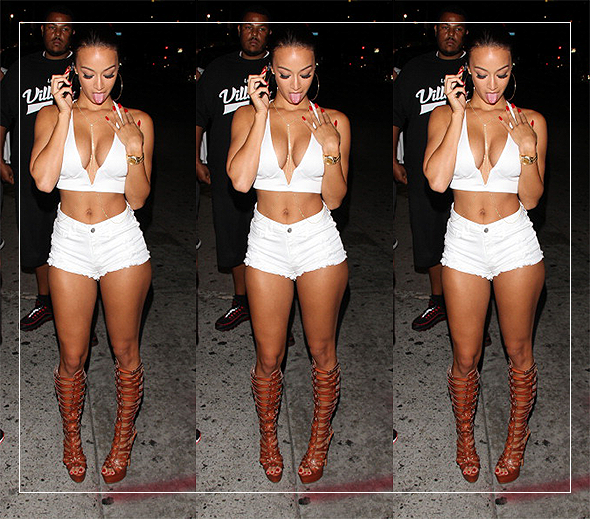 'Basketball Wives LA' power player Draya Michele is doing her best at making sure her thot tendencies of yesteryear are left in your local recycle bin.
Taking to her Twitter page, Draya revealed that she believes having a flat ass and the chest of a 11-year-old boy whose name isn't Terrio helps you to not only fit better into dresses made out of imported du-rag material but look classy.
In September (probably around the time the cameras from the reality show start rolling again), the Fine Ass Girls designer plans to have her breast implants removed.
"I'm tired of these boobs making everything look all skanky all the time," she wrote in a tweet which has since been deleted. "Flat ass and chest makes clothes look better, girls. And take it from me, this fake tidday phase is outta style."