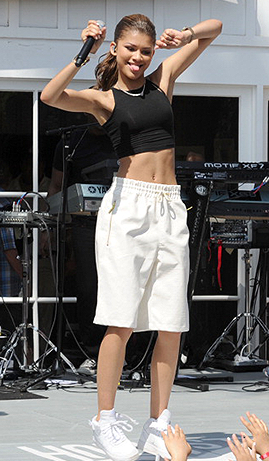 Although Zendaya is gearing up to play Drake's spiritual bestie Aaliyah in the upcoming Lifetime biopic, she isn't passing up the opportunity to collect a check.
The Disney star treated partygoers to her world-class vocals and dancing capabilities (yep, we're trying it today) while performing at the Hollister House on Wednesday (June 25) in Santa Monica, California.
In related "Girl, I Guess" news, 106 & Park host Keisha Chante (who actually built a small career around preparing to audition for the biopic) issued a statement via Instagram saying she actually passed on the role so that Zendaya could shine.
"This particular project just wasn't for me. After learning more about the situation & how the Haughton family truly felt, I just didn't feel like it was right," she explained.
"At the end of the day, this is just one, of what will be many movies on Babygirl's life," she wrote. "So maybe one day, if it's the right circumstance, timing & I get the blessing, I'll choose to be a part of something."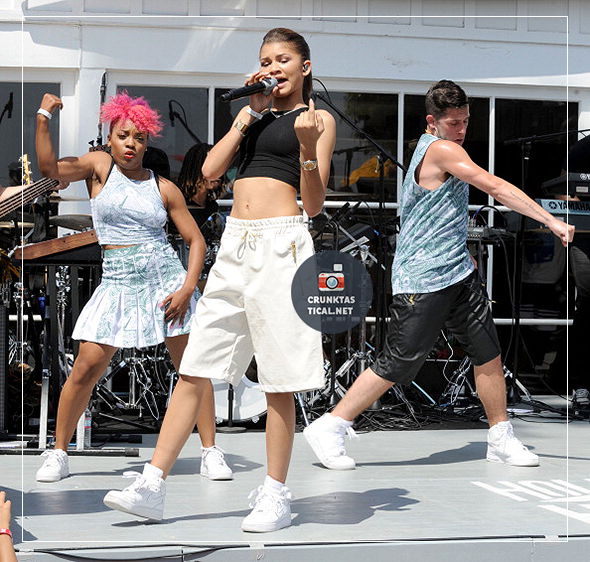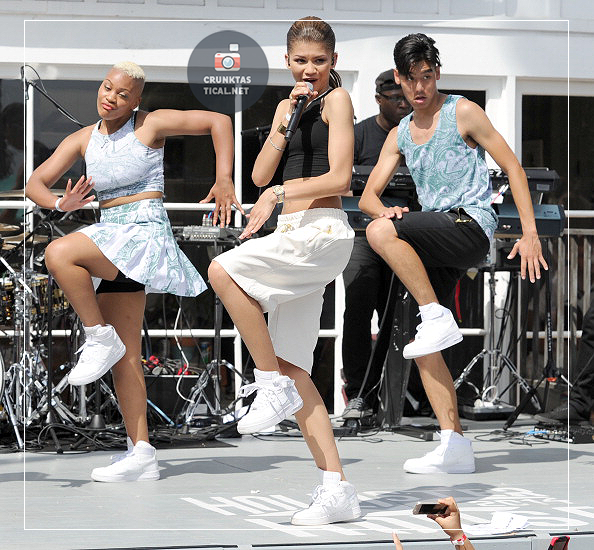 Watch: Keisha Chante Covers One In A Million