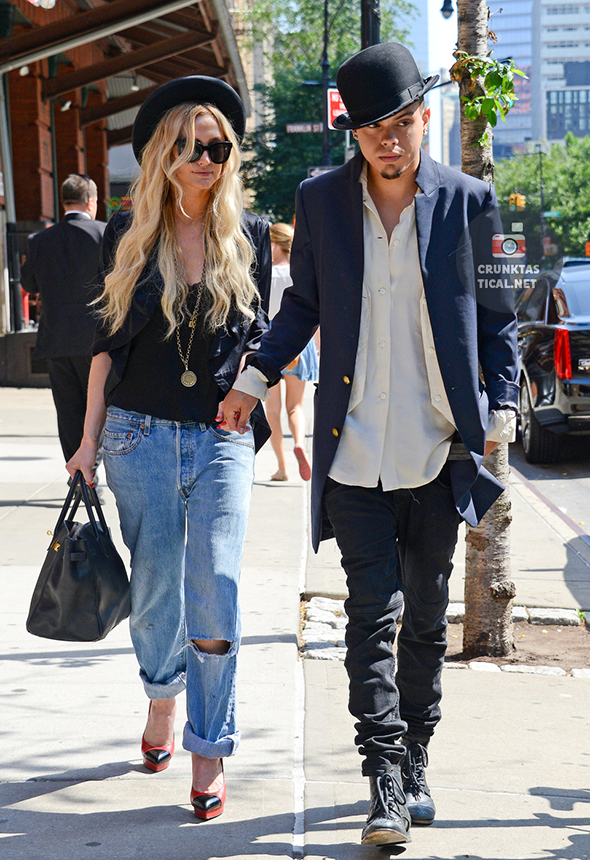 There's not enough trash cans for me to kick over. The Artist Formerly Known As LaMichael and his wife-to-be Ashlee Simpson was spotted leaving their hotel in New York City.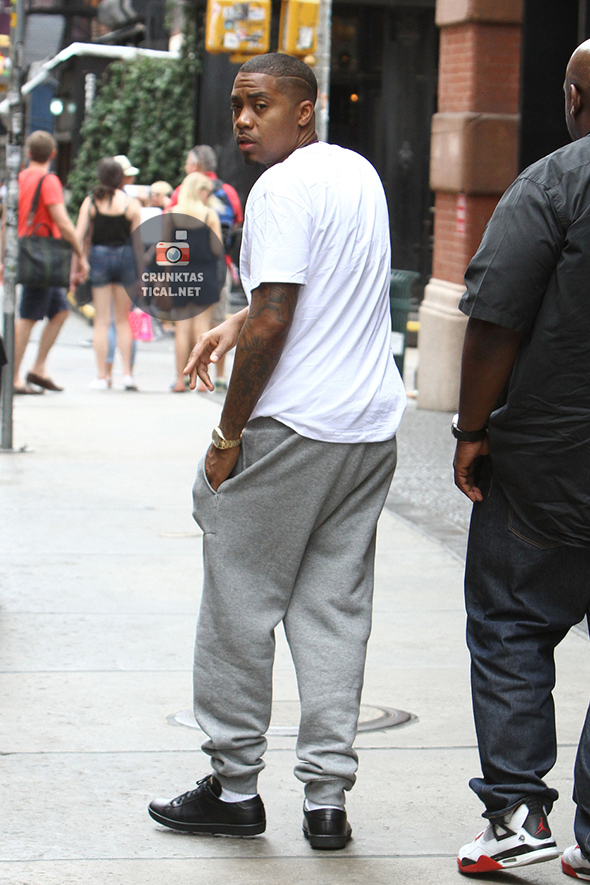 Nas was joined by his security team as he made his way out of his New York City hotel. The rapper shut down Radio City Music Hall last night when he joined comedian Dave Chappelle for a surprise appearance.
A few years ago, someone told me that Angela Simmons often frequents paparazzi-friendly restaurants just to have her picture snapped. Well, this supports that theory. Russell's niece was photographed dining fun friends out at Da Silvano Restaurant in New York City.
Taye Diggs laughed it up with photographers while leaving a party at Warwicks in Hollywood.
Also spotted out and about in The Big Apple this week was 'Orange Is The New Black' actress Dascha Polanco. Work those entry-level receptionist heels, girl.
Here's someone we don't see everyday. Shutterbugs snapped Martin Lawrence and his family leaving Mastro's Restaurants in Los Angeles.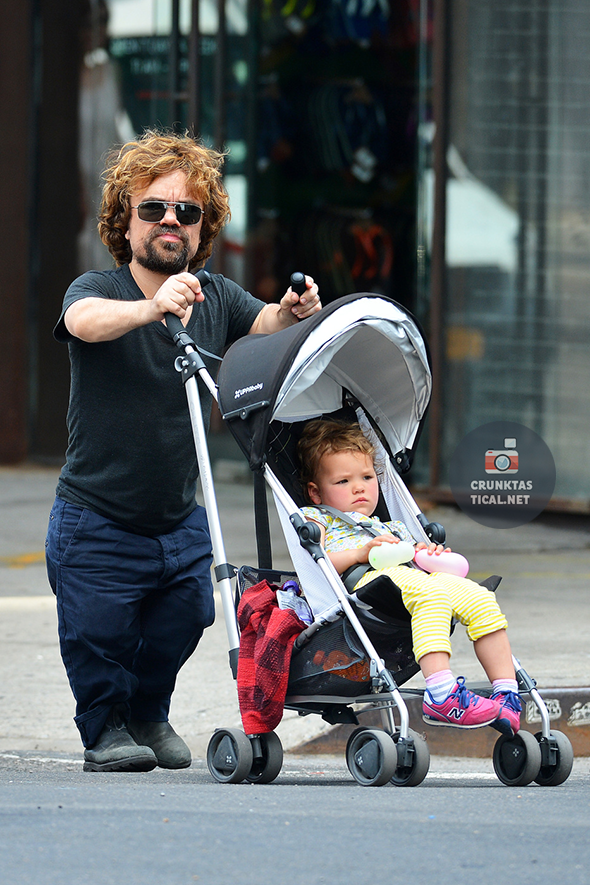 You see it! Peter Dinklage spent daddy-daughter time with Zelig in New York City.
Help me understand. Lady Gaga served Howard Stern in his prime tease (thanks SinnamonS), rocking curly hair and round sunglasses as she made her way into a studio in New York City.