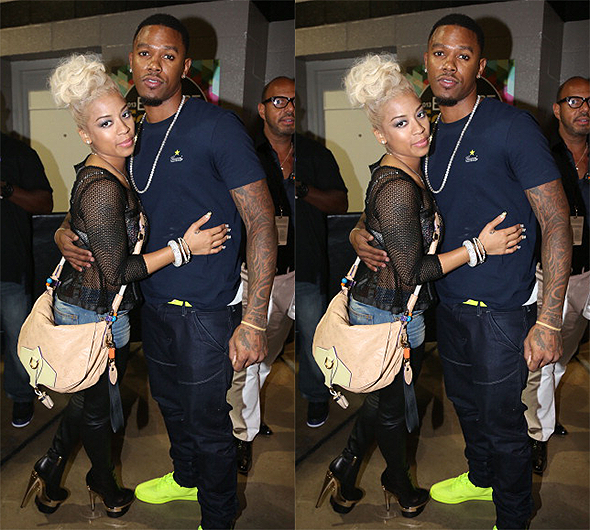 Keyshia Cole ended her relationship with her immediate family and original teeth years ago so the following shouldn't come as much of a surprise. The singer can now officially add estranged husband Daniel "Boobie" Gibson's name to the ever-growing list of subjects to touch on when she pens songs that don't rhyme.
Sources close to the singer tell TMZ she's already drawn up divorce papers and we're told she plans to file them any day now. The couple has a 4-year-old son. Keyshia and Boobie had 2 wedding ceremonies … the first in May 2011, and then a bigger — aka expensive — one four months later in Hawaii. One divorce will get the job done though. | TMZ
Taking the "these niggas ain't loyal" movement one step further, KeyLoLo gives studs around America a reason to polish up their lambskin dildos by singing about experimenting in the bedroom with another woman.
Interestingly, Cole just released a new single called "She" which seems to allude to a female lover: "Down to try something different/Lips and legs/Soft skin so feminine/Curves like me/Covered in my cherry scent." Maybe unrelated. Possibly just art. Definitely hot!
Get it how you live. Listen to the track over at Pop Dust.