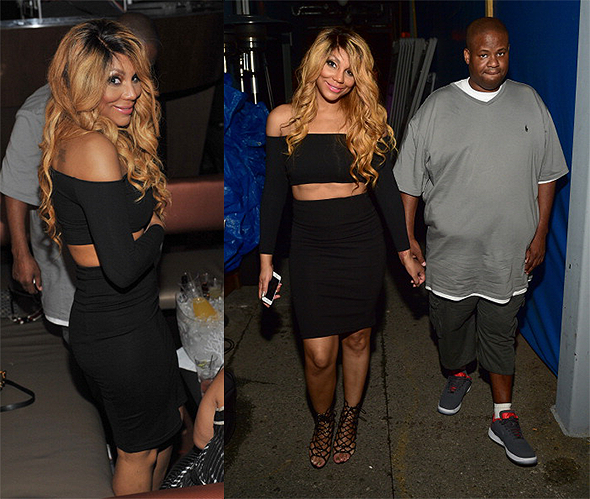 If there is anything we've learned about the Atlanta mothers of 2014, they love to drop their children off with their grannies so they can enjoy the free drink cover at their local sweaty trap club. Shouts out to you, Tiny.
This week, Tamar Braxton took full advantage of the opportunity and attended the Atlanta premiere of 'Think Like A Man Too' with husband Vincent Herbert.
At work on a new album and filming the forthcoming season of her reality series 'Tamar & Vince,' the 37-year-old singer recently revealed that her relationship with her music executive husband has matured.
"I don't think the level of exposure changed my relationship with Vince, I think the work that we do together changed our relationship. It went from me supporting Vince and all the things that he was doing to it switching around. He supports me and everything that I'm doing. It's like our relationship has taken a turn," Tamar dished during her cover story chat with Upscale Magazine.
"We have to get along or else we couldn't get anything done. The level of respect for each other has increased and also, we've grown up because of it. The maturity of the relationship has matured. I know I've matured. Now he's a father, I'm a mother. We don't have time for that," said Tamar.