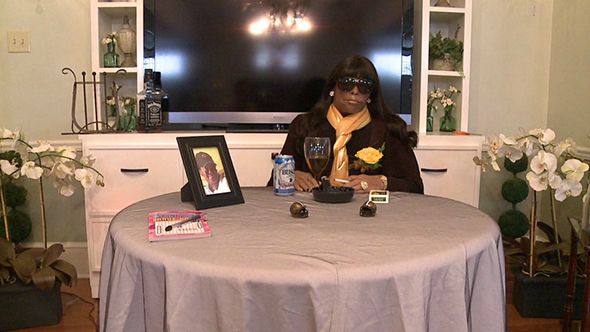 Having a serious sit-down with immediate family about your own funeral arrangements can be a super downer for some people, but for me it's a necessary conversation that I'm always eager to have with my family.
Why? Because I have the good sense not to put my full trust in those people's event planning skills, that's why. They can barely thaw frozen chicken.
I can say with extreme confidence (the butt naked kind) that without a plan of action, my family would leave my body in a broom closet for weeks following my death like James Brown's folks did him when he went on to glory.
I never thought I would use B.G. lyrics in the proper context to describe a funeral service but damn it, here it goes: "All the hood niggas could feel me, and I ain't hard to find since I got money the hood is where I stil be / Post up, cigarette hanging from my lip."
With a case of Busch beer by her side, a menthol cigarette in her hand, and a disco ball flashing overhead Miriam Burbank attended her last party.
When I get all steamed up then I shout, "Tip me over and pour me out!" Okay, continue.
Burbank's two daughters, who call their mom Mae Mae, said she was full of life and they wanted her funeral to reflect that. So they told the funeral home directors at Charbonnet Funeral Home what she liked and came up with this. As side from the beer and menthol cigarette, Burbank is sitting at a table in a living room type setting. Also the Saints lover has her fingernail painted black and gold. | source
Watch raw footage from the funeral below:
Special thanks to Just Curious for sending this one in!