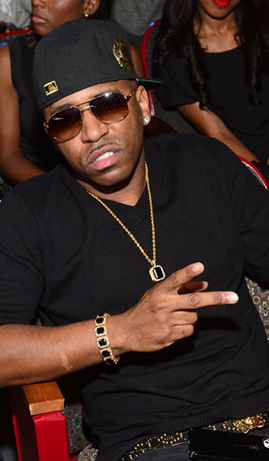 While I am sure that the late Maya Angelou could appreciate Rocko's contributions to adult contemporary literature with such golden musings as "yeah that pussy good, girl I ain't gon' lie / But if you are looking for a dude, girl I ain't yo guy" — yeah, no. 
Monica's first baby daddy's recently released mixtape 'Poet' pays tribute to your favorite Calendar Sisters  from 'Poetic Justice.'
"It wasn't a situation where I was trying to capitalize on her death, it was more a tribute to her and paying homage to everything she brought as far as her poetry," explained Rocko to All Hip Hop.
He adds that the timing of the mixtape's release coincided with the death of the legendary novelist, poet and activist because his business partner suggested the idea.
"This year, its a situation that if it's an idea, we are going to move on every idea that come, because ideas they come and if you wait too long, you might miss it, The thrill might be gone."