Who needs to perfect the art of stage presence or twerking for the matter when you bust that thang open in international territory? Miley Cyrus left little to Juicy J's imagination when she took the stage in Milan, Italy, for another stop on her Bangerz tour on Sunday (June 8).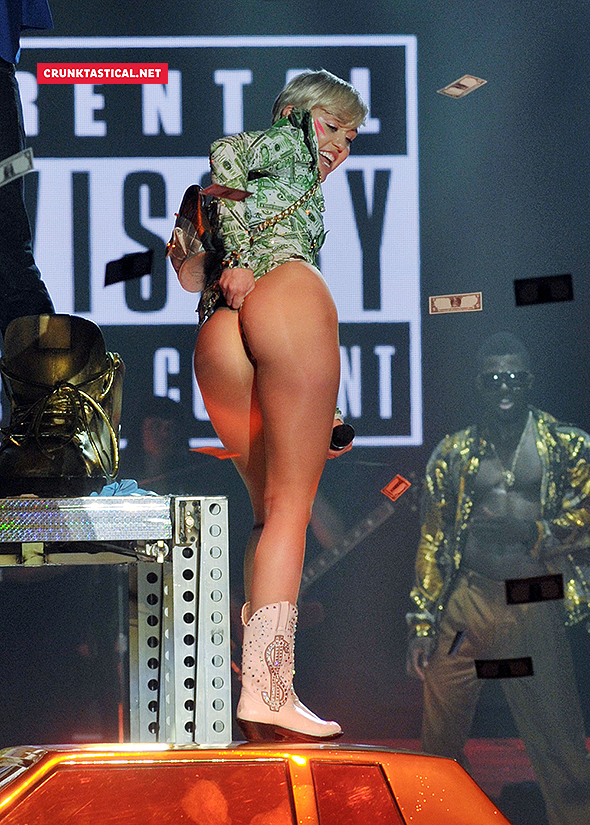 She ain't got a lot of booty but she still go crazy, indeed.
In news related to Miley, two people were arrested last week on suspicion of burglary and grand theft auto in connection with the 21-year-old's recent home burglary. The unidentified individuals, who were stopped in North Hollywood after being recognized from surveillance videos, jacked Miley for her Maserati Quattroporte along with some of her jewelry.
Now, I'm not putting this on Lil Twist. I just want to ask him a few questions about his whereabouts on that day.
Now Playing: Migos – Hannah Montana