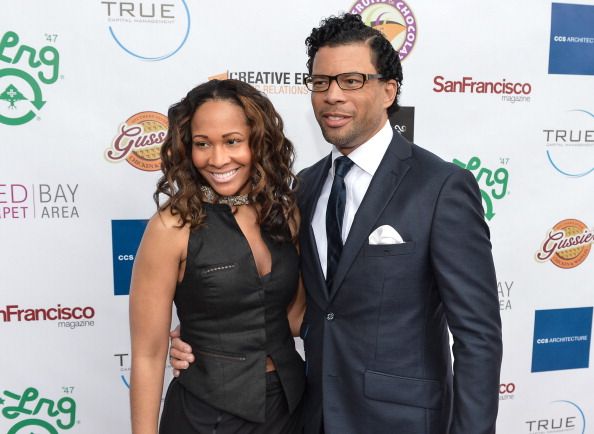 In his quest to land a cover of Hype Hair magazine, esteemed zestlemen Al Reynolds is trying to take Deaconess McDaniels' signature part and curl mainstream in 2014. Pay homage to a queen that goes the extra mile, folks.
How did we even arrive at this magical moment? Well, magical things occur when boredom and curiosity collide.
During some down time (read: deleting visits to porn sites from my browser history) yesterday, I did a quick image search to see what Auntie Al has been up to in recent history and came across the above lovely photo that were snapped at an event earlier this year.
You see, while the rest of the world (and by world I mean Black Twitter) has been fixated on the latest collection of paparazzi shots of Blue Ivy, I've been focusing my attention on this rare and precious pearl.
Just thought I would share. Moving along.