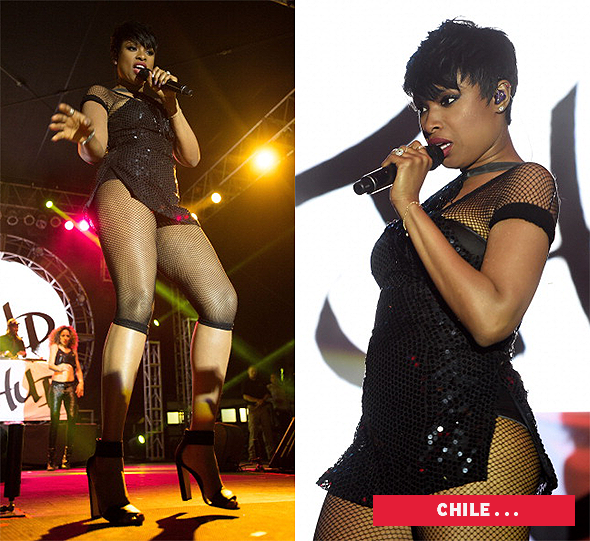 Since turning in her Team Chunk membership so she could fit in petite clothing items from Charlotte Russe and Forever 21, Jennifer Hudson has made it her life mission land a cover of Smooth magazine.
Booking a stage at LA Pride, J. Hud yelled and body rolled for all the "body beautiful" queens out there hiding behind angles and strategically places oversized purses in the club.
It's nice to know that no matter how much weight she loses, the gravitational pull between Jennifer's knees will still remain at full power. What's your verdict on her look?