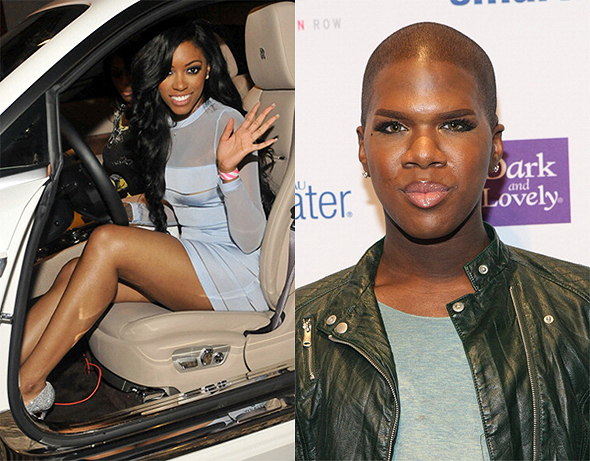 Jesus, hold my mule pumps.
In case you missed it, earlier this month 'Real Housewives of Atlanta' and 'Fashion Queens' zestlemen Miss Lawrence Washington read Porsha Stewart a sermon from the mountain top over a video featuring the youngest housewife (then evangelist) preaching about saving gays and lesbians.
"Ratchet beyond ratchet," said Miss Lawrence during his trip to the Russ Parr Morning Show. "Tacky. She's ratchet. She can't take it. Wish she could, but never will."
He continued: "Those are her beliefs granted, she is entitled to her beliefs. But if you want to hold true to your beliefs, don't come over to the LGBT community or gay girls and want us to help you with your hair or want to use your gay slang or want to carry us like your purse. You stay over there and you stick to your beliefs."
Now, it's Porsha's turn:
When Miss Lawrence from "Fashion Queens" filled in on "The Russ Parr Morning Show," he went completely in on Porsha Williams. This week "The Real Housewives of Atlanta" star joined the show. Listen to what Porsha had to say in response to Miss Lawrence in this exclusive interview. In addition, hear her fully explain the controversial sermon tape, what she'd do if she saw Kenya Moore again, and her thought about Kordell Stewart's comments about her family!