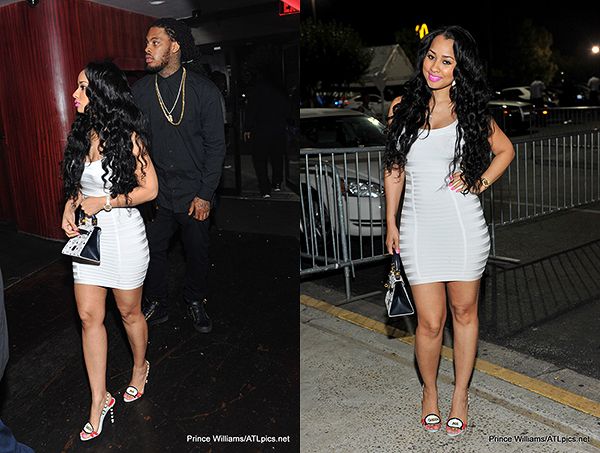 Tammy and Waka out in ATL over the weekend | Photo Credit: Prince Williams 
While everyone was putting their energy into trying to place bets on if Creoleopatra Knowles and her bodyguard Solange would be in attendance at House Mother Kanye's wedding ceremony, 'Love and Hip Hop Atlanta' newbies Waka Flocka Flame and Tammy Rivera decided to elope over the weekend.
If you have been keeping up with this current season of the reality you know that Deb Antney, the realest bitch alive and Waka's mom, has been doing her best to give her son the wedding of her dreams filled with Myx Moscato and crab leg trays. But after discovering the two decided to elope but she couldn't be any more happy.
"I was selfish. I wanted to be a part of it. They got a marriage license about two weeks ago without me knowing it," Deb revealed to Rumor Fix. "[Waka] kept his word. He said that he was going to marry her and he did it on his terms. It was very cute to me. I'm happy. He's very responsible."