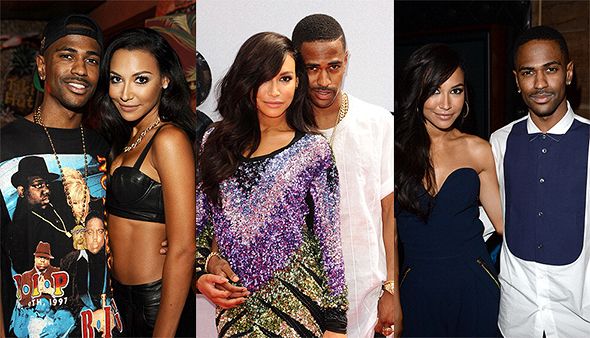 Tumblr users between the ages of 12-17 have been placed on short term suicide watch. Team Puppy Love power couple Big Sean and Naya Rivera have called off their engagement.
Fun Fact: This is the first time I've typed both of their names this year.
"After careful thought and much consideration, Sean has made the difficult decision to call the wedding off," a rep for the rapper told Us on Wednesday (April 9), confirming rumors of a split. "The recent rumors and accusations reported by so called or fake sources are simply untrue. Sean wishes Naya nothing but the best and it is still his hope that they can continue to work through their issues privately. We will not be commenting again on this matter."
If you have an overactive imagination like me, you probably pictured their break-up like the following scene from the movie 'Pootie Tang.'
Following the unwritten rule of "you leave me, you need to give me my shit back" logic that all your mothers have applied in their lifetimes, it's being reported that Big Sean snatched back the Rolex he allowed Naya to rock during the beginning stages of their relationship.
Naya tweeted about her ex playing the Indian Giver act, chopping up his alleged pettiness to her making more money than him.