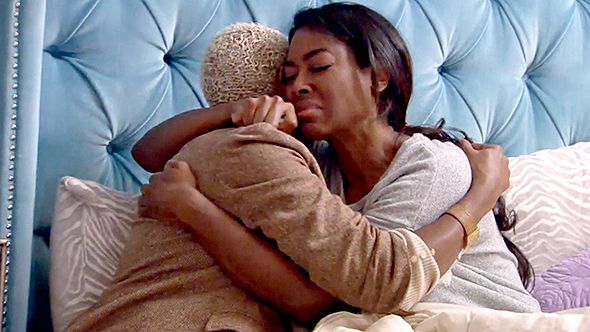 Between finding her African prince boyfriend via the spam folder of her Hotmail account to pretending she actually has a Wikipedia page that she didn't edit herself, it's not hard at all shocking to hear that Kenya Moore is being accused of faking the death of her pet dog for ratings.
According to TMZ:
On Sunday's episode of "The Real Housewives of Atlanta," Kenya revealed her pooch of seven years — a Yorkie named Velvet — had died after being viciously attacked by a neighbor's dog.

But the day after the episode aired, reports came out claiming the dog was alive and well and living with her friend Brandon DeShazer … and that Moore had FAKED the death to drive up ratings.
DeShazer — who posted a series of old photos of Velvet when the show aired that sparked the rumor — calls the reports "vile" and "irresponsible," telling TMZ, "Anybody who has pets knows the kind of love you develop for them. To report that something like that would be staged … it's disgusting."
Finale Preview: Saying Good Bye To Velvet