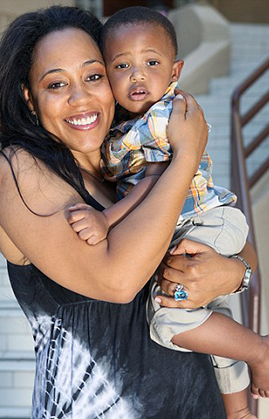 Fantasia didn't pen the single mother's anthem "Baby Mama" so that women like Alexsandra Wright could open their legs to married and later cry wolf when child support isn't able to substitute for their 401K plan.
In an exclusive interview with In Touch,  Alexsandra Wright says she can no longer afford a home after a judge slashed Mathew Knowles' child support payments from $12,000 to $2,400 a month — and will soon be living in a Los Angeles-area homeless shelter. Earlier this year, a judge that the 63-year-old could reduce his payments after losing his job as Beyonce's manager.
"Nixon deserves to know his family, and I hope one day he will meet his sister Beyonce. I can't imagine how Beyonce feels knowing she has a homeless brother. I know if I were in the same position, I would reach out. Maybe she is too busy," says Wright.