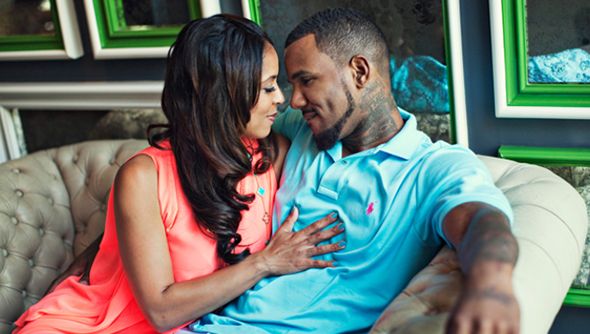 West Coast seasoned and sautéed stunt queen The Game is reportedly a domestic violence suspect after allegedly having a physical altercation with his on-again-off-again fiancée, Tiffney Cambridge. James Evans would never thug Florida out like that.
Tiffney filed a police report about the confrontation, accusing the Compton bred rapper of repeatedly hitting her in the face, injuring her eye socket, and breaking her nose. The L.A. County Sheriff's Department allegedly took photos of Tiffney's face, and are launching a criminal investigation.
The Game, real name Jayceon Taylor, spoke to TMZ shortly after the story broke, denying the accusations.
"I don't want to give fuel to these false accusations, but the truth will definitely come out," he told the website. "I am always looking out for my children's safety and have never laid a hand on Tiffney."
Ironically enough, The Game (who has been kicking it heavy with Khloe Kardashian these days) posted a flick of himself in handcuffs last night on his Instagram account, along with the caption: "Me & @moneygangworldwide might be headed downtown to the twin towers… Only thing bout going to jail as a rich nigga is that… We bail out before we take mugshots #FuckThePolice #BloodMoney #LaFamilia"
The 'Marrying the Game' co-stars have two children together.