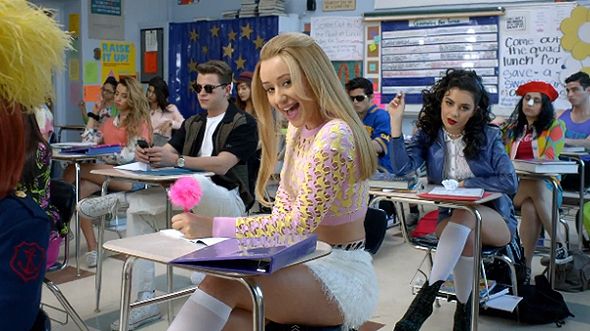 Okay maybe the song isn't as bad as the title of this post suggests but you know how petty and overprotective I am with all things involving the legacy of Diana Ross. You know, with her being my mother-in-law and all. That's right, my eternal flame for LaMichael is still burning.
Anyways, Keyshia Cole and Iggy Azalea pick up where "Mo Money, Mo Problems" left off, letting the beat build around the infectious hook of Dirty Diana's 1980 hit "I'm Coming Out" on their new tune bearing the same name.
Produced by Irv Gotti, the song appears on the soundtrack of the new romantic comedy 'The Other Woman'. Bonus fact: Nicki Minaj stars as Cameron Diaz's assistant in the flick slated for release on April 25.
Did Keyshia and Iggy do the classic track justice? Sound off below in the comments!
Iggy Azalea sounds JUST like Charli Baltimore on this I'm Coming Out cover.

— Freshalina (@freshalina) April 3, 2014
Listen to this and then listen to Iggy on that new song —-> Charli Baltimore – Stand Up Feat. Ghostface Killah: http://t.co/5mZjy2A6zi

— Freshalina (@freshalina) April 3, 2014