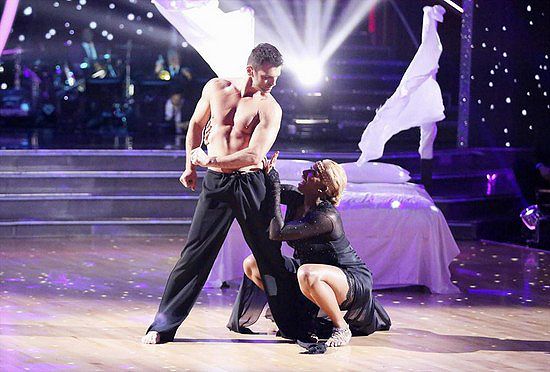 All those years of making her knees touch her elbows to hustle up enough tips to keep her lights on is paying off for 'Real Housewives of Atlanta' star NeNe Leakes as she tries her best to take home the 'Dancing With The Stars' trophy.
This week, Linnethia tackled the Rumba head on, dedicating her sultry rendition of "pose for the picture, now click click click" to her husband, former field hand Gregg Leakes.
"The first time I got married to Gregg we were really stuck on attraction," says NeNe. "Our relationship started to really fizzle. We were not seeing eye to eye and we were arguing all the time.  That doesn't work for me.  I'm a really good communicator, like, I like to talk about everything. Gregg, not so much. For a long time we were not even speaking. I never stopped loving Gregg, so when we broke up, the connection was still there."
Hit the jump to watch her make it do what it do!