During the hot topics segment of a recent show, prized show horse Wendy Williams called a spade a spade and gifted Evelyn Lozada's newborn bundle of joy with Los Angeles Dodgers player Carl Crawford a shady nickname, ruffling the feathers of the 'Basketball Pigeons' star.
I want to congratulate Evelyn Lozada. Evelyn gave birth to a cash register — I mean a baby boy — with her fiancé, the $142 million Carl Crawford. I didn't need to make that cash register joke but you see why it would be said. Evelyn girl, congratulations. And Carl, like a lot of sports players and a lot of artists, he's not a bad looking man, but he certainly wasn't getting the likes of a Evelyn Lozada if he wasn't playing baseball. You know what I mean? Do you understand what I'm saying? She upgraded him and now that she's had the baby, he's upgrading her. If I were her, I'd be like 'Miami who? Miami what?' I would never go back to Miami.
Not one to let lactating keep her away from gutting a bitch, the new mommy promptly took to social media in order to air out Wendell's husband Kevin Hunter's dirty laundry.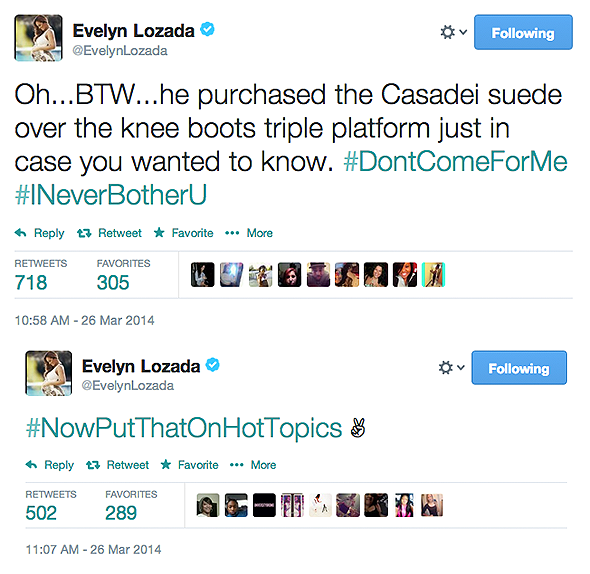 Tweets via Rhymes With Snitch