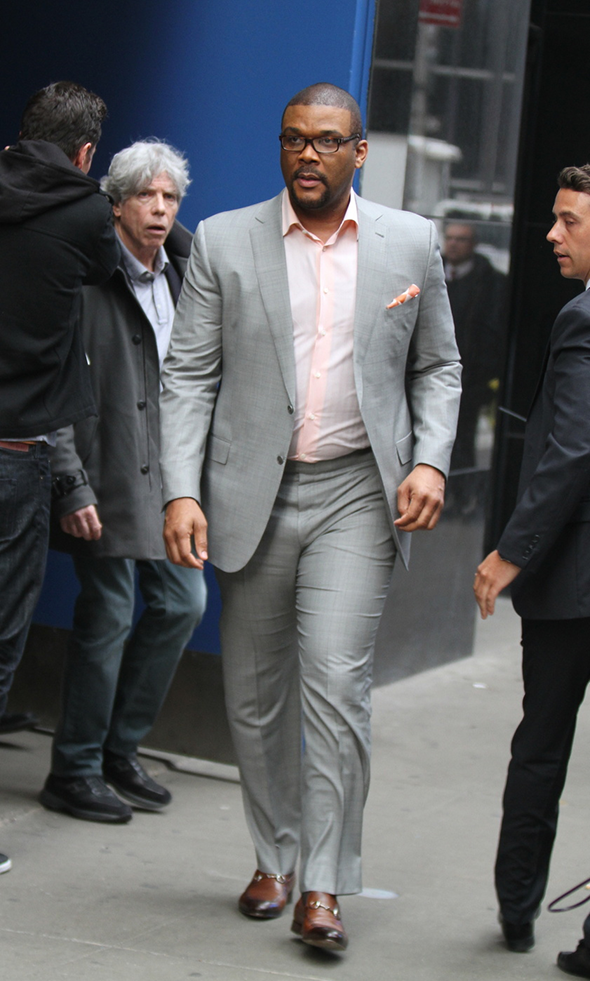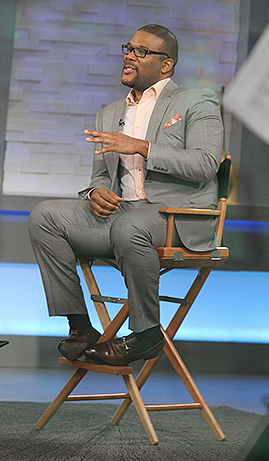 And all the Beyonce fans sing, "Let me sit this aaaaaaaaaaaaaaaaass on you."
This is how you sit when you got that good-good, with your feet turned inward. Number ten in the face, slim in the waist, fat in the ass — do you want a taste?
The And My Pussy Sits Up Real Nice In My Shorts site category is never more appropriate than when discussing my other favorite Atlanta rich bitch, Tyler Perry. The $350 million man hit Good Morning America to promote his new film 'The Single Moms Club' this week.
You read the title of that movie right. It's not just a Facebook community page it's a lifestyle.
During a stop at Chelsea Lately on Thursday (March 13), Perry told the late night host he wanted her "to invite all the white people to come see the movie."
Handler happily obliged, looking directly into the camera and responded, "Okay homies, my kinda homies, we all need to go out and support his movie. We're appealing to white people! It's called The Single Moms Club."
Watch their exchange below!
Tyler Perry's Trip to the Grocery Store
Tyler Perry on Kanye West