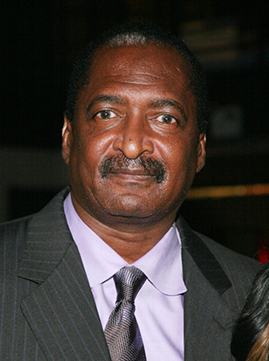 You're a mean one, Mr. Grinch.
A judge ruled in favor of Matthew Knowles' request to have his child support payments decreased because his income dropped after daughter Beyonce dropped him as her manager in 2011. 
A Los Angeles Superior Court judge slashed the monthly payment amount Papa Joe 2.0 must fork over to Alexsandra Wright from $12,000 to $25,000. The payments are for the son he fathered with the actress while he was still married to Tina Knowles.
Earlier this year, Knowles sought a reduction in his child support payments. Superior Court Judge Scott Gordon agreed with Knowles' attorneys that his income had changed, but ordered him to pay $15,000 for Wright's legal fees.
Madame Lobster Bisque Sr. filed for divorce in December 2009, about a month after Daddy Matty was mentioned in Wright's paternity case. At the time, the pair had been married for nearly 30 years. Knowles remarried in June 2013 to former model Gena Charmaine Avery but Beyonce and Solange skipped the wedding, citing previous engagements. *snickers*