Dwight Eubanks is out here getting booked, just not for stages!
The friend and personal party planner to 'Real Housewives of Atlanta' star Phaedra Parks was arrested on Friday (February 28) for driving with an expired license. He was cited two years ago for the same violation.
Now students, you never know when you will have to pose for the camera (or in this case a mugshot) so maintaining a flawless face is a must!
Get into his mug shot after the jump!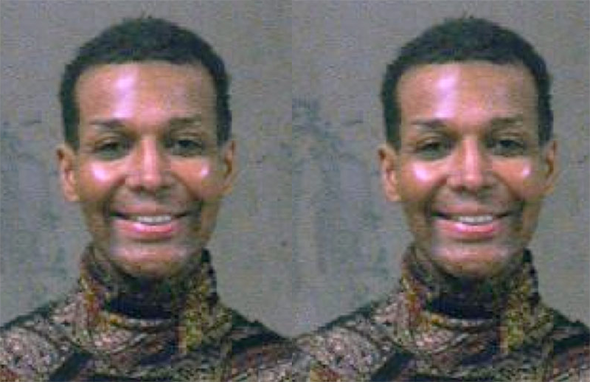 Since we know this zestleman wouldn't be caught dead on MARTA, hopefully he will hire a limo service to drive him to the nearest DDS so that he can get a current license.
Follow Lita on Twitter! @LitaSoFli