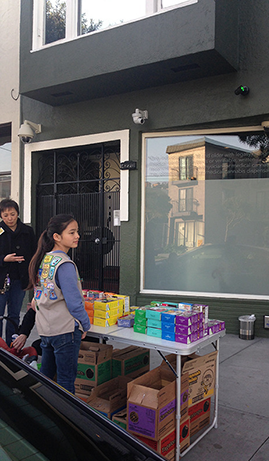 "I'm emotional, I hug the block." — Young Jeezy, "Go Crazy"
When Gucci Mane recorded the How To Get Rich Quick Guide known as "My Kitchen" it was up to the masses to take notes and apply it accordingly to their master plan. One 13-year-old Girl Scout is achieving great success in business by doing just that.
Danielle Lei and her mother set up shop outside the Green Cross store, a pot dispensary in San Francisco, California, with crowd favorites such as Thin Mints and Samoas. With the store's blessing, Lei sold 117 boxes in two hours. Holli Bert, a spokeswoman for the Green Cross, said that after just 45 minutes, Lei had to call for back-up cookies to replenish her stock.
"You put it in terms that they may understand," Lei's mother, Carol, told Mashable. "I'm not condoning it, I'm not saying go out in the streets and take marijuana. It also adds a little bit of cool factor. I can be a cool parent for a little bit."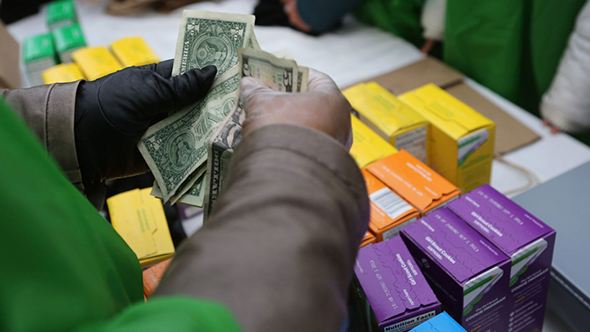 Lei's local council, the Girl Scouts of Northern California, said in a statement that it issues safety guidelines, but does not dictate where sales can be held.
"We respect that individual sales and booth decisions will vary for different families and within the context of their communities," the council said. "The decision of the mom to allow her daughter to have a booth at this location is not intended to be an endorsement or statement of any kind."
With no opposition from Lei's local Girl Scouts chapter, she and her mother plan to return to the Green Cross to sell more cookies Saturday. See what happens when do right by the Traphouse? Guwop!