What my reverend choses to do when he is not preaching the good gospel to me on Sunday mornings at Bedside Baptist via live video stream (sorry, these silk sheets be calling my name) is his business. I'd love to keep it that way.
'Preachers of L.A.' cast member Pastor Deitrick Haddon found out that no matter how close you are to the Lord he can't protect you from the wrath of jaded sideline hoes.
I'm going to spare you the minor details because this is nothing different than what you can find on Facebook on a daily basis, but one of Deitrick's side chicks from the past is feeling some type of way. What wouldn't Jesus do? Be petty and leak his nudes!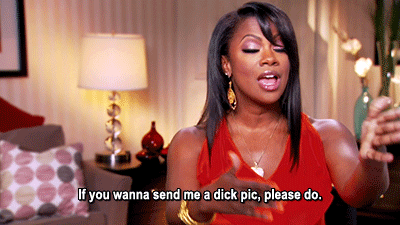 Saints, click here and here to check out Passah Haddon's holy stick.
Friend to the site Funky Dineva (whose hilarious account on randomly receiving the x-rated pictures will make you pull out your Kerney Thomas prayer hankerchief) has the entire rundown over at his spot. There's a lot more to this story!