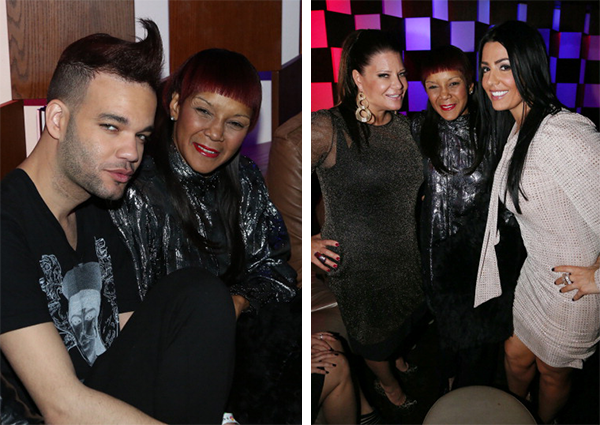 Voice by exhaust pipe, hair by the Dominicans. You reserve every right to be mad.
The streets of New York City were permeated with the scent of PumKash as The Secret Squirrel Lady, Mama Jones, hit the scene with fellow VH1 Celebreality stars Karen Gravano and Ramona Rizzo at the 'Mobwives' Season 3 viewing party at Frames Bowling Lounge on Sunday night (January 6).
"Because pussy makes money," check out the commercial for the signature fragrance from Mama Jones after the jump. Could you imagine walking through the mall and having someone offer to spray you with PumKash? Devastation!
Scent Of A Woman: Watch The Commercial For "PumKash"