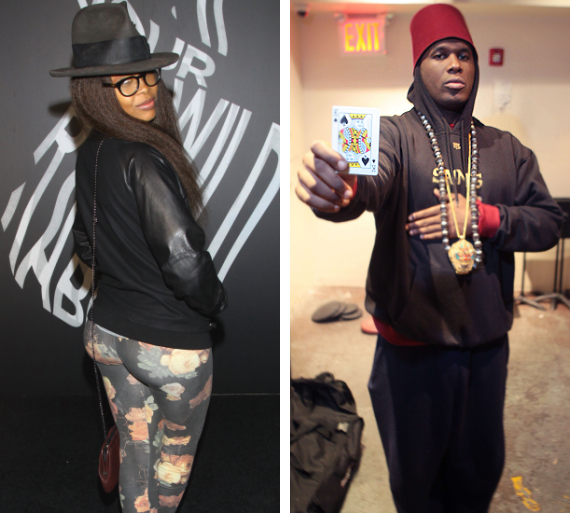 Passive aggressive shade is always the best. Read on to find out what Erykah Badu had to say to former lover Jay Electronica on being in the center of the break up between British socialite Kate Goldsmith, an heiress of the Rothschild banking family, and her husband Ben after she allegedly had an affair with the rapper.
And here we thought his relationship with Erykah Badu was left-field!

It seems that Roc Nation rapper Jay Electronica may be the main cause between the divorce of multi-millionaire tycoon Jimmy Goldsmith's son Ben Goldsmith and his music producer wife—also heiress of the Rothschild banking dynasty—Kate Rothschild.

The marriage ended when Goldsmith confronted his wife over explicit text messages and emails he found on her smartphone that she had received from and sent to the New Orleans-bred rapper—who ironically now lives in London and is one of Kate's clients.

After finally confessing to the affair, Goldsmith slapped Kate and allegedly kicked a child's toy at her—giving new meaning to "childish." When cops arrived, he was released on a caution.

Reports claim that Kate and Jay Electronica has been in constant touch over Twitter, and last month he posted a picture of Kate aboard a helicopter on his site. A source claims that Ben had been worried about Electronica since January, but Kate assured him the relationship was a working one and nothing more.

This story is a total mind-fuck, so we'll wait until this story develops more to form an opinion.

To hear the in dept history of their spiraling marriage, head over to Daily Mail to see the details. (Vibe)
Erykah Badu and Jay Electronica called it quits just two months after the birth of their daughter Mars Merkaba in 2009.
Check out a few of Erykah's eclectic fashion moments in the gallery below!